Chiropractic care is an alternative form of health care that specializes in the areas of neuromuscular disorders, the nervous system, and the musculoskeletal system. The techniques used by chiropractors are primarily manual, with a hands-on approach to alleviating pain caused by a vast number of problems within the body.
The care that a chiropractor provides also goes a step further than simply addressing the cause and symptoms of a problem. Chiropractic care includes ongoing treatment, exercises, therapy, and rehabilitation. To completely address the symptoms of a problem, advice on lifestyle changes and psychological needs is also a significant aspect of the rehabilitation provided in chiropractic care.
When you visit a chiropractic care clinic in Omaha, you are entering an environment that is specifically created to tailor to the needs of a patient's health and wellbeing, both mentally and physically. At the Omaha Central Chiropractic, we practice chiropractic care with a person-centric approach, using innovative techniques and passionate care to make every treatment comfortable and accommodating, but also highly effective.
What Is the Goal of Chiropractic Care?
One of the best ways to describe chiropractic care is to look at the name itself. The term 'Chiropractic' is formed from two Greek words translating into 'done by hand'. This name originates from the first practices of chiropractic care in the 1800's, where early forms of the most effective chiropractic treatments, like spinal manipulation, were first explored. However, forms of manipulation were used as therapy long before the 1800's, being an essential medical treatment in ancient times.
Today, the goal of chiropractic care is a reflection on its name, to improve the health of individuals through the use of manual treatments. Manual treatments effectively address both the long and short term needs of a patient. Through professional treatment, pain can be eased, and the source of the pain can be identified.
Instead of treating symptoms, like most modern medication, the further goal of chiropractic care is the treat the cause of a problem and stop the emergence of symptoms as a result. This is referred to as long-term care, where a chiropractor strives to help a patient return to good health and substantially improve their quality of life.
What Problems Can Be Treated at the Omaha Central Chiropractic?
At the Omaha Central Chiropractic, we specialize in the treatment of a wide range of problems that can be treated with specialist chiropractic care in Omaha. Our expertise and experience allow us to address the requirements of a diverse range of injury recovery, ongoing problems, and persistent pain.
The problems that we treat at the Omaha Central Chiropractic include:
Low Back Pain

Sciatica Pain

Neck Pain

Shoulder Pain

Posture Correction

Headaches and Migraines

Sleep Problems
We also offer physiotherapy treatments which can really benefit recovery when combined with classic and innovative chiropractic care techniques.
Back and Neck Pain
One of the main parts of the chiropractic care that we offer at the Omaha Central Chiropractic, is the diagnosis, treatment, and rehabilitation of those patients suffering from back and neck pain. Back pain and neck pain are two of the most common problems to be brought to chiropractors across America.
Back pain  and neck pain  can indicate problems in other parts of the body and are common signs that something is wrong with the body. Treating back and neck pain can be incredibly complicated but allows patients to completely change their lives. When you address the real cause of the pain, you give people the chance to recover fully and improve the quality of their lives, instead of simply treating the symptoms as and when they arise, leaving the main problem to be ongoing.
Which Treatments Are the Most Common With Chiropractic Care?
Most of the common treatments undertaken by a trained chiropractor are based on manual techniques that address the cause of pain. The treatments offered by a chiropractor are incredibly diverse, taking care of all the needs of the patient, rather than just the immediate concerns. Treatments can also identify where there are further problems that need attention and can prevent the onset of more issues.
Treatments provided by a chiropractor start at the initial problem but also extend to prevention methods, which strengthens the body and repairs damage in order to stop an issue from reoccurring or getting worse. For many courses of treatment, the tailored plan will extend to life-long changes, developed and designed to address the unique needs of the individual.
Depending on your condition, and the type of problem you are experiencing, these are possible treatments and techniques that your Omaha chiropractic care professional may advise:
Spinal Manipulation

Logan Technique

Diversified Technique

Gonstead Adjustments

Manual Manipulation

Soft Tissue Therapy

Flexion Distraction

Mobilization

Acupuncture
Ice Treatments

Heat Treatments

Therapeutic Exercises

Stretches

Rehabilitation

Massage

Spinal Decompression
Spinal Manipulation
Spinal manipulation makes up a considerable part of chiropractic care in Omaha, treating an extensive range of problems that can be either minor or severe. The process of spinal manipulation combines many chiropractic care aspects. The manipulation involves massaging, moving, and jolting the joints to relieve pressure.
This also aids in the improvement of nerve functions and the reduction of inflammation. As problems with the spine can cause pain to be felt in other areas of the body, the careful and gentle manipulation to realign the spine can cause significant pain relief throughout the body. Spinal manipulation can further prevent problems from quickly reoccurring down the line.
What Makes Chiropractic Care So Effective?
There are many benefits to chiropractic care in Omaha, both pertaining to the short-term and the long-term. The kind of care that you receive when you visit a chiropractic care clinic in Omaha is different to any other health care environment. A chiropractic clinic is designed for wellbeing, comfort, and support, with the care that you receive being tailored to both your current health and your future health. When looking at what makes chiropractic care so effective, the main reasons are three-fold: improved health, prevention, and ongoing support.
Improved Health – The techniques and treatments used by a trained chiropractor can address many problems simultaneously. By realigning the spine, your whole body can be moved back into the right balance. Chiropractic care increases your bodies protection, making it stronger and more efficient. It also solves problems at the source, with issues, like sleeping problems, being only the root of the problem. Sleeping problems mean that day to day life is affected by a lack of energy and inability to perform at the right cognitive level. A chiropractic treatment may be focused on a single area of your body, but the results can be felt much further afield.
Prevention – Just as chiropractic care in Omaha can improve your current health, it also works as a prevention method for future problems. Back pain, sleeping problems, along with many of the conditions that chiropractic care is tailored to treat, can all worsen over time without caring support and treatment. Problems like headaches and migraines, where the pain may not be persistent, benefit especially from prevention treatments, to lower the risk of the problem being triggered.
Ongoing Support – When you visit the doctors, or take pain mediation, very often you are only solving the immediate problem. What chiropractic care offers is support that does not just cover the current problem but ongoing issues. Care, comfort, and a friendly face, is a treatment all in itself, with the right supportive environment you can feel more positive about ongoing treatment. With a tailored plan for your wellbeing, ongoing treatments can be arranged to ensure that your body is always in the very best condition.
Why Is Chiropractic Care a Top Alternative to Surgery?
Before going to a chiropractic care clinic in Omaha, one of the biggest questions people ask is; why are chiropractic care treatments a top alternative to surgery? One of the most important reasons why many people turn to chiropractic care in Omaha before surgery is because it is non-invasive. If you have persistent pain problems anywhere in your body, it is understandable to consider surgery. While surgery can help with all manner of problems, it is not always the best route to go down. First, it is incredibly worthwhile to go down the route of chiropractic care.
When you visit a chiropractor in Omaha, the first step is always a full consultation. During this consultation the pain that you are feeling is discussed in great detail. The chiropractor will perform examinations, study your medical history, and identify which treatment will be most effective for your condition. The whole experience is tailored to your unique needs and any plan for treatment takes into account your condition and your comfort.
If the chiropractor believes that your problem can be addressed with chiropractic care in Omaha, then you can move forward with treatment without the worry of invasive surgery that may or may not solve the underlying problem. Instead of a long and painful procedure with extensive recovery times, you can enjoy a comfortable environment where the treatment is solely directed at your current and future wellbeing.
Choosing to have surgery is a big decision, especially if you have not considered the alternatives. In many situations, chiropractic care can provide a solution to a problem that is much more cost effective, safe, and comfortable than undergoing surgery. Where you have persistent back pain, sometimes all it takes is a chiropractic treatment and the ongoing support of a professional chiropractor, to start enjoying life again in good health. However, if further medical attention is the only possible solution, then your chiropractor will advise you on what is best for your future health.
Are the Results of Chiropractic Care Long-Term?
The effectiveness of chiropractic care in Omaha changes from case to case. As every patient has unique requirements and undergoes specialist tailored treatment, the same circumstances do not surround everyone. This can make it very difficult to judge how much treatment will be required initially, and how long it will last, without a consultation.
However, many patients can feel the immediate changes in their body right after the first treatment. The easing of the joints and removal of pressure from certain areas of the body can create a sensation of additional freedom, where the range of motion is increased.
In cases where the problems have been ongoing, a treatment plan may need to be set up in order for the cause of the problem to be addressed more thoroughly. As chiropractic care in Omaha is focused on putting an end to the underlying cause, the right treatment plan is very important. This treatment plan could remain ongoing, to ensure a high standard of health and the prevention of further problems occurring.
Once the initial problem has been treated, the longevity of the treatment can depend on how well the rehabilitation has been followed, and whether bad habits have been overcome or are back to making a regular appearance. If the advice of the professional chiropractor is followed, and you don't experience a sudden injury, then many of the chiropractic care techniques can transform your life on a long-term basis. This is especially likely with regular chiropractic care that is designed to maintain your wellbeing.
Who Should Seek Chiropractic Care?
As with all forms of medical care, the sooner you address a problem, the quicker it can be rectified, and further issues prevented from developing. If you are experiencing persistent or reoccurring pain in your body, then it is highly advised that you seek expert chiropractic care in Omaha. The same is also the case if you have ongoing problems, such as headaches, migraines, energy depletion, or sleep problems.
However, chiropractic care in Omaha can also be used to stop problems occurring before they even become painful. Keeping your body in good health, especially your spine, is essential for enjoying life to the fullest. Stiff joints, restricted movement, and sprains, can all be addressed before they start to cause major problems.
Whether you are experiencing pain, believe that you could benefit from chiropractic care in Omaha, or just want to have a peace of mind over the health of your body, booking a chiropractic care consultation can be incredibly beneficial.
Why Choose Our Chiropractic Office?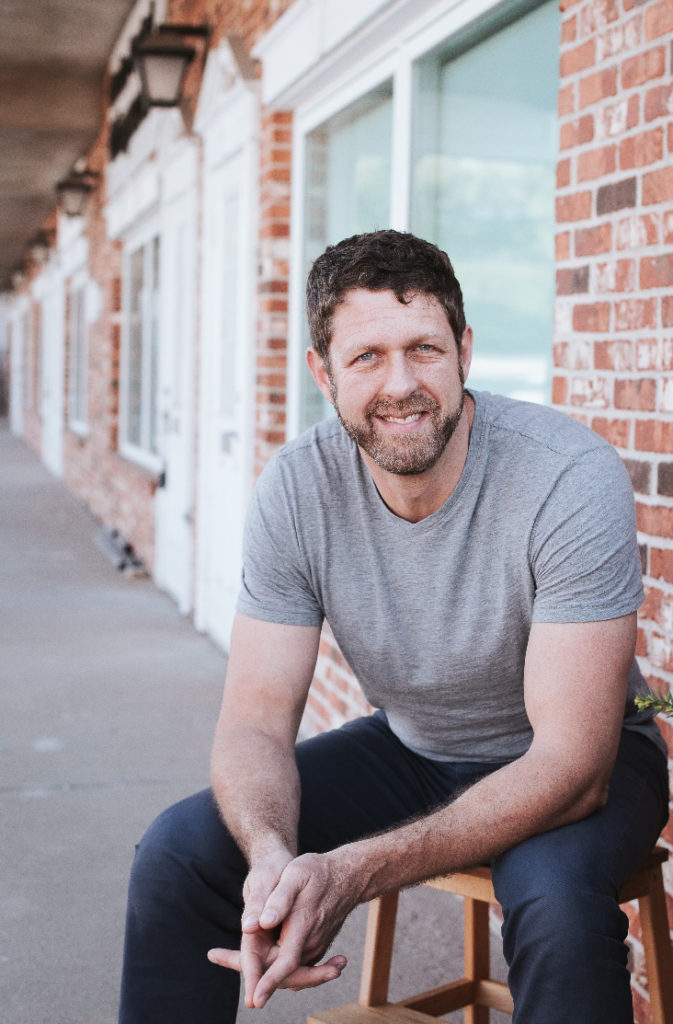 The Omaha Central Chiropractic was established in 2017 by our certified chiropractor, Dr. Jamison Van Roekel.
Since then, under excellent direction, our office has offered the highest quality of chiropractic care in Omaha, Nebraska. The innovative techniques, exceptional treatments, and passionate approach to providing care, means that it is one of the best chiropractic care clinics in Omaha.
From the very first consultation and examination to the diagnosis and treatments, the comfort and wellbeing of patients who visit the Omaha Central Chiropractic is our top priority. But the high-quality chiropractic services that we provide don't stop at the treatments. We believe in the value of rehabilitation and ongoing care. To truly treat the problem, you have to treat the cause, only then will the symptoms be a thing of the past.
The ongoing care that we provide at the Omaha Central Chiropractic covers all areas of effective rehabilitation, from advice over changes to your lifestyle, to therapeutic exercises, and routine treatments to maintain the highest standard of health.
Our passion for chiropractic care is continuously strengthened by the outstanding transformations that it can offer people who once suffered from persistent pain and reoccurring problems.
Nobody should be left to deal with pain on a daily basis, not when there are treatments and techniques that can create a long-lasting positive effect on someone's life. No matter which treatment you require, our team at Omaha Central Chiropractic are always on hand to ensure that you receive the very best chiropractic care in Omaha.
For more information about the treatments available through chiropractic care, and the conditions that can be treated, don't hesitate to get into contact with our team at Omaha Central Chiropractic.